---
Helix Collapsible Coffee Cup
The purpose of this project was to improve the sustainability of takeaway coffee cups. In 2018 over 7 million were used every day in the UK which has a massive impact on the environment as most of these are completely unrecyclable.

The solution created is a reusable cup that collapses down into a size small enough to fit in a pocket or a bag. This removes the frustration of carrying around a huge cup for the whole day. The helix cup can be repeatedly used everyday reducing plastic waste going into landfill and the ocean. The cup would be used alongside a change in business model for coffee shops where customers would get rewards for using the product instead of a disposable cup.

//Design Process
A human centred design process was used for this project. Initial research was carried out through observations, questionaires and desk research in order to identify current problems and understand users needs. The next stage was to rapidly conceptualise a number of potential solutions which were then evaluated against the design requirements formulated from the research stage. Once the best concept was selected, it was then iteratively prototyped with user validation at every stage.

//Physical Prototyping
The collapsing mechanism was first protoyped using paper models. Once the helix shape was decided upon it was modelled in Solidworks and 3D printing from a flexible filament. A large number of iterations of the shape were made before a working one was produced since the material needed to bend in exaclty the right place for the cup to lock into each position.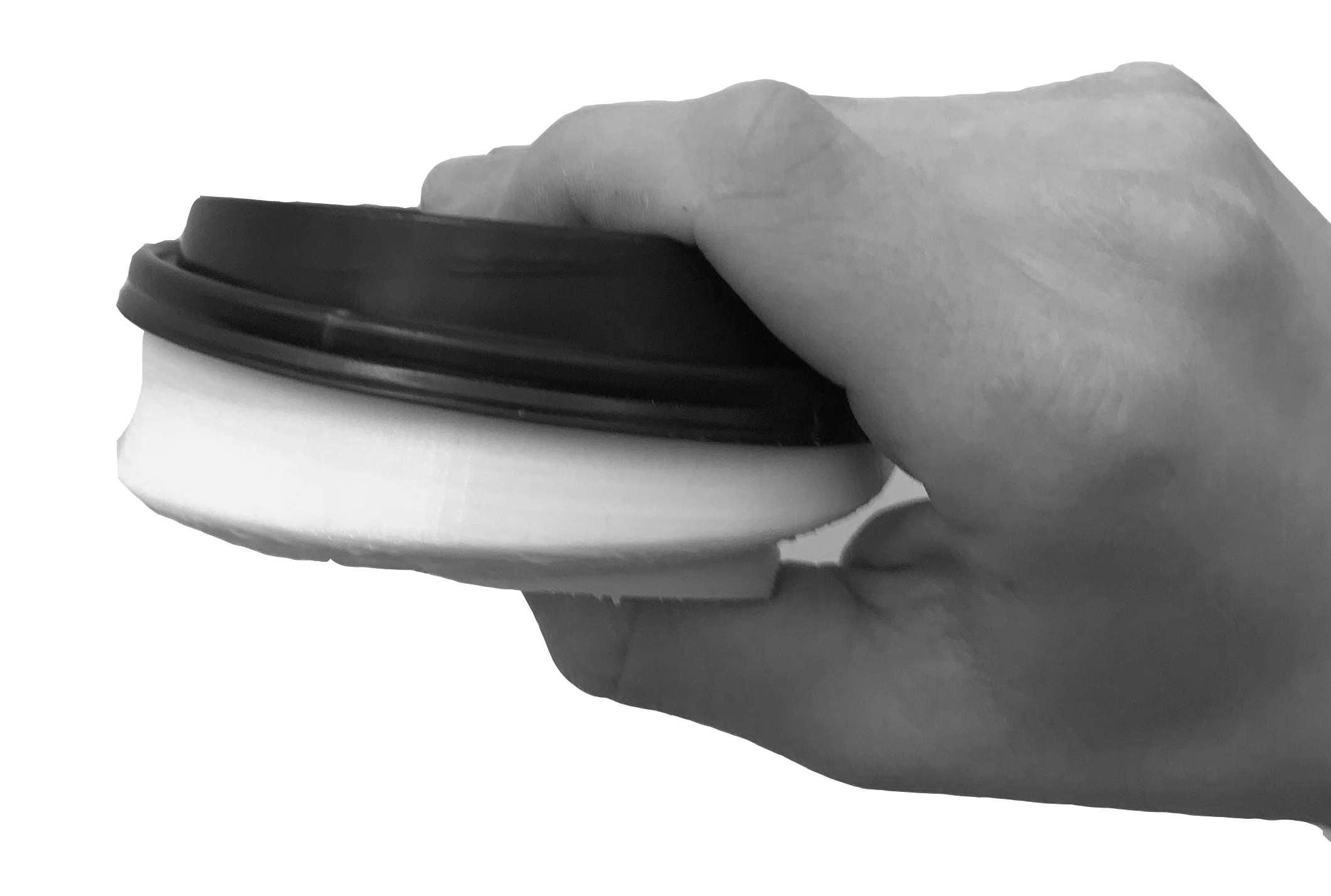 3cm thick when fully collapsed
Helix shape allows cup to be popped open quickly
When expanded it has same volume as conventional cup
//Tools Used
+ Human Centred Design Methodology
+ Solidworks
+ FDM printer
+ Illustrator
+ Indesign


//Materials
+ Ninjaflex filament

//Date
+ December 2017

//Exhibited
+ Dyson Shool Open House March 2018